Startups are Ruling the Indian AR VR Ecosystem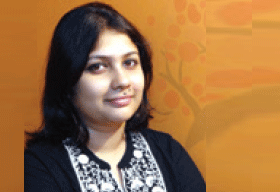 With eminent companies such as Google, Facebook, Microsoft and Samsung staking their fortune on virtual reality market, there is now more than enough room for start-ups to make an impact. The global investments in AR/VR have been overwhelming with the data from tech advisor Digi-Capital showing that investments in VR touched $1.1 billion in the first two months of this year, far exceeding the $700 million invested during 2015. However, going by the data from research platform Tracxn, only nine of the 74 Indian startups in AR/VR have received funding.

Despite the slow adoption of augmented and virtual-reality technologies, the industry is booming and is evident with the startups that are adorning the list. In our current edition, we bring to you a list of "10 Best Startups in AR VR". The list encompasses some of the innovative startups in the AR VR space that offers multiple levels of functionality across sectors fuelled by demand from business and consumer sectors. We also recommend you to read our cover story on Vicara, a Human Augmentation startup working towards creating disruptive wearable interaction device that can enhance and augment the capability of humans.