Co-working Start-ups are witnessing the dawn of a new Era!!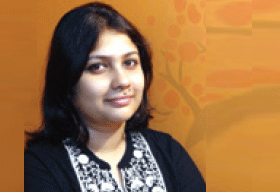 than 160 operators facilitate co-working offices with over 350 operational centres across various Tier I and Tier II cities in India.

Co-working is centred on creating space which supports collaboration, openness, knowledge sharing, innovation, and the user experience. Demand for co-working space has been driven by the growth of creative and tech industries as well as the changing nature of work. Mobile technologies and personal devices have made working remotely from a variety of locations much easier. While this has fuelled the growth in home working, companies and their employees increasingly see the value of being part of a collaborative environment - some thing which is at the core of co-working.

Over the recent years, several start-ups have collectively helped create a novel form of business. These growing number of start-ups are utilising co-working models to tap into innovative ideas, technology and to create a positive atmosphere for creative thinking and access to new ideas, approaches, or technologies.

Our current edition of startupcity magazine has featured such "10 Best Starups in Co-working space", well-known for catering to workspace needs of organizations. These start-ups are known to foster creativity and communication and have become the go-to options for initiating and developing new ideas.