EdTech Startups: Changing the Face of Indian Education System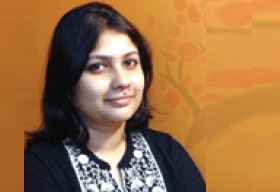 and its rapid involvement in the educational field promise to deliver great learning outcomes across geographies, going beyond barriers. The online education market in India currently states at USD 247 million and is estimated to reach 1.96 billion marks in 2021. Be it in engaging pre-schoolers, scaffolding adult learning or enhancing professional skills, the modern education system holds a promise for a rich and diversified service leading to the birth of startups that are poised to revolutionize the country's educational scenario. These startups are making education accessible and approachable along with bringing the state-of-art technology to amplify knowledge and more. With an overwhelming increase in mobile-connected devices, global data traffic, and mobile video traffic, the EduTech sector is also on the verge to input AI & Machine with applying 3D techniques and more, leading to fundamental changes.

Identifying the same, we have featured '10 Best Startups in EdTech' in our current edition. These startups are expected to truly stand out with diverse product offerings and change the way on how education is imparted, impacting for a better world.