Food Processing Start-ups are changing the Game!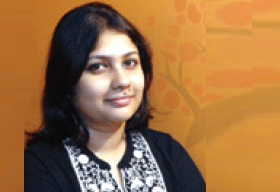 The consumption of processed food in India is on an upswing and the demand for healthy, safe, hygienic and convenience have driven food is slated to increase at an even more significant pace in the future. Tapping the right opportunity, many start-ups have ventured into the food processing sector and offering healthy, value added, value for money, safe and hygienic products. Many of them are coming up with offerings in the healthy snacking category. What's more interesting is that one category of start-ups in this space of food ingredients and DIY (Do It Yourself) food kits are providing boiled and vacuum packed pulses, batters/pastes, sauces, mixes, functional foods focusing on specific dietary requirements, fusion foods and baby food. There has been a proliferation of start-ups adopting age-old technologies in a new commercialized format in segments like dehydrated snacks,as well as the development of newer technologies for catering to the aspirations of consumers for newer varieties and tastes of food.

In our current edition, we have featured a list of "10 Best Startups in Food Processing". The list consists of start-ups that have come up with interesting brands and positioning strategies and are trying to revive the old traditions of India in a new format, packaging and taste that the younger generation appreciates.
Do let us know your thoughts.