Startups catering to the Finance Industry are Exploring Massive Growth in Recent Times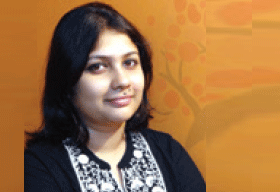 At this juncture, India has created an ecosystem that provides start-ups with an opportunity to exponentially grow into big businesses. Post demonetization, the impetus finance related startups have gained has placed the Indian finance ecosystem on the global charts. Right from delving into a range of unexplored segments to engaging with foreign markets, startups in the finance are delivering innovation that was previously difficult to achieve. Be it cross-border payments, stock trading, personalized financial data analysis, receiving easy credit for personal expense or getting capital investment for any business, these startups are doing all of it - all at zero cost! While startups are redesigning the financial services processes with their high-end technological expertise, incumbent players are also following suit and investing heavily in creating new products of their own.

Observing the trend, we have featured a list of '10 Best Startups in Finance'- 2018 in our current edition. The list features prominent startups that are seen majorly as enablers of change. We also recommend you to read our cover story on Blu Oak Capital, a boutique speciality financial services platform offering a range of services that meet the diverse needs of promoters and their enterprises.
Do let us know your thoughts.