The Reality of Digital is the Driving Force behind Retail Start-Ups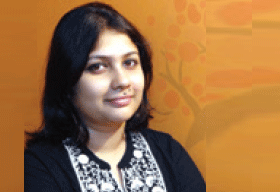 The retail space in India as a matter of fact has emerged as one of the most dynamic and fast-paced industries due to the entry of several new organized players. During the last few years, the market has seen considerable growth in the organized segment. Major domestic players - mostly new ventures have entered the retail arena and have ambitious plans to expand in the future years across verticals, formats,and cities.

By leveraging emerging technologies, the start- ups are completely restructuring the way retail is done in the country - both online and offline. Leveraging cutting-edge tech tools, they are driving unparalleled efficiencies in the retail market by facilitating real-time interactions between various stakeholders. In fact, with disruptive approach, these ventures are optimising retail operations pertaining to production, inventory management, demand sourcing etc, adding greater value to all stakeholders in the FMCG and retail supply chain.

Taking this into account, the theme of our current edition revolves around "10 Best Start-ups in Retail". We have spoken about such new ventures and their interesting stories through which they are carving a nice in the retailspace. These start-ups are of the belief that retail in India is embarked for an exponential growth in the near future. Ensuring that this growth trajectory sustains will require the benefits to be disseminated to everyone involved.