Transport Aggregator Start-Ups are Growing to be a Force to Reckon With!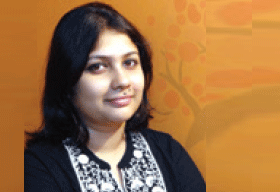 numerous players in the market in the near future, enabling the creation of an ecosystem that benefits all parties involved.

Interestingly, the Indian start-up ecosystem has welcomed the presence of urban road transportation business in the recent times. The number of startups that has cropped up in the transportation space bears a solid testimony to this fact. Some specific pain areas in the transportation domain that these start-ups are trying to solve, includes - the safety and security of commuters, reducing road congestion levels and optimising utilisation of transportation resources. Also, many start-ups are looking to help the Government of India in building up the right kind of infrastructure for its smart cities transportation project.

Our current edition throws light on such India's emerging aggregators that are at the cusp of catapulting into the big league across the transport sector. We also recommend you to read our cover story on Enfield Riders, one of the best motorcycle tour companies in India providing showroom condition Royal Enfields which are available for customers to rent for short trips, weekend getaways or longer road expeditions.