Travel Start-ups: Redefining the Tourism Industry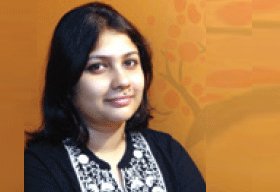 pop culture quirks. Increase in the sale of bikes, DSLR cameras and people posting on social media networks has now become a common phenomenon.

As the market is set to grow from 18 million to 30-50 million outbound travellers in the next 5-7 years, there is fleet of travel start-ups seen in the market currently steering the industry forward with their innovative approach and contemporarily tailored solutions. These are the start-ups that take care of curating travel lists, making travel arrangements, arranging foreign exchange, and handling the back-operations of travel. In fact, they have been perceived spending massive budgets on marketing and focusing on branding and customer service.

We have listed "10 Best Startups in Travel" in this edition. Realizing the market potential that such a vast and populous country with incredible travel vistas to boot can offer, these prominent travel start-ups have jumped into the fray to emerge as the most promising in a market untapped. We also recommend you to read our cover story on Wovoyage, one of the best tourism service providers that offers a variety of customizable packages to suit all travelling needs.