Start-ups and their Weird Experiences!!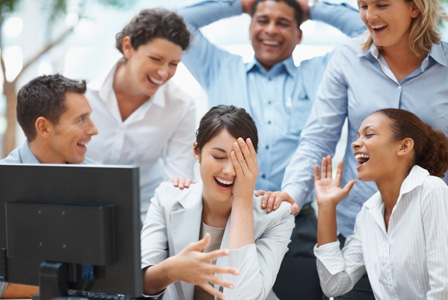 We have consistently unearthed a number of write-ups that highlighted the success and failure narratives of start-ups. Such stories undoubtedly motivate hundreds of young minds who aspire to create a space for themselves in the start-up ecosystem. Start-up is a weighty affair that involves a lot of seriousness; entrepreneurs do come across funny and weird incidents too, part from serious encounters, Start-ups also have a comical and weird anecdote to share also.
Just ask any entrepreneur of how and what type of weird events do they experience every day. They will write volumes on it. Well to serve your curiosity, we can give you a picture of a few episodes.
1. What's in a name? Exactly, what is in a name! But when it comes to select the name of the company, it can be a tough yet funny task.
For instance, to create a unique name a person may combine two words from different domains but land up in creating something uncool which definitely leads barrel of laughs!

2. An entrepreneur can be anyone dealing with anything. It can be an IT product or even an undergarment. Now dealing with slightly off-beat products may lead to many droll experiences. One has to select a perfect picture probing through a whole lot. On top of it, the picture has to be projected on the website. Though it is perfectly normal, but the procedure selecting can break a huge guffaw.
3. Phone calls, of course, the one thing which can come anywhere and at any time. Whether in the office or at home, on your seat or in a restive location, as a business person one has to answer the call no matter what.

4. Free!!!!! The very word excites us, doesn't it? Many entrepreneurs who now own big companies, at their initial stage have used free trails. Similarly, other speculators in order to cut down expenditures do borrow or make different email accounts to draw benefit from the free services.

5. Sharing is caring. But not when it comes to sharing workspace. Due to minimum capital, a start-up has to hire or share the workspace. Now the other company, with whom the workspace is being shared, need not come from the same domain. So imagine if an IT start-up has to share the workspace with a cat's cafe! Totally strange!

Well, there are thousands of such incidents that every start-up have experienced at least once in their born days. These are some interesting episodes which later becomes chuckle some memories.