Startups catering to the Finance Industry are exploring Massive Growth in Recent Times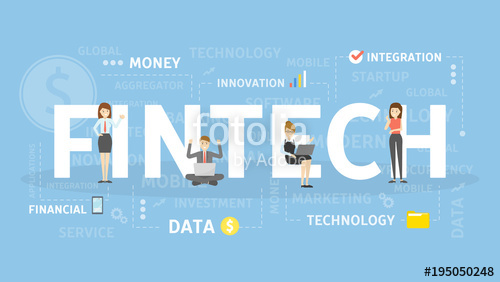 The traditional financial services have globally undergone a radical transformation that has been brought about by technology and innovation. In 2015, more than 12,000 start-ups sprouted in the finance space across the world with a massive investment of USD 19 billion. The industry is likely to continue its current growth trajectory, with the global Fin-tech software and services sector predicted to touch USD 45 billion by 2020 at a Compound Annual Growth Rate (CAGR) of 7.1 per cent. Strong, proactive policy level support from the government has been providing a much-needed boost to user adoption. Initiatives such as Jan Dhan Yojana, Aadhaar and the emergence of UPI provide a good foundation for finance companies to permeate 'last mile' touchpoints and boost financial inclusion across the country.
Reports suggest that The 'Payments' segment has been the most funded within the Indian FinTech landscape,
riding on the demonetization wave. However, banking technology solutions, including B2B products, are also experiencing strong growth and enabling financial institutions to create seamless solution delivery for end users. Despite significant reductions in incoming global investments in the FinTech space, the India opportunity remains promising. India offers the largest unbanked or underbanked population, along with strong technology and entrepreneurial ecosystem.
Post demonetization, the impetus finance related startups have gained has placed the Indian finance ecosystem on the global charts.
At this juncture, India has created an ecosystem that provides start-ups with an opportunity to exponentially grow into big businesses. Post demonetization, the impetus finance related startups have gained has placed the Indian finance ecosystem on the global charts. Right from delving into a range of unexplored segments to engaging with foreign markets, startups in the finance are delivering innovation that was previously difficult to achieve. Be it cross-border payments, stock trading, personalized financial data analysis, receiving easy credit for personal expense or getting capital investment for any business, these startups are doing all of it – all at zero cost! While startups are redesigning the financial services processes with their high-end technological expertise, incumbent players are also following suit and investing heavily in creating new products of their own.
The digital and technological revolution transformed business operations across all industries, and the financial and banking sector is no exception. What is heartening is that the Indian government and regulatory institutions have in effect promoted an entrepreneurial rather than obstructive climate for fintech in India.