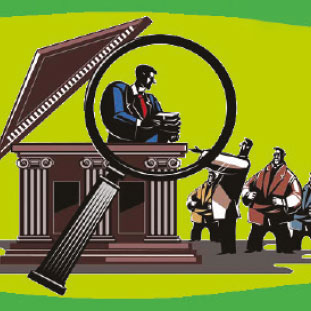 "We saw a huge gap that existed in the financial space though the industry was growing at a rapid pace. Thus, with the core idea to integrate all the banks
together and give convenience options to pick and choose,we decided to consolidate the long process and acquire the space,"speaks Gaurav Gaur, Founder & CEO, Mudrahome.com.
"New Delhi headquartered Mudra Home Inc believes in 'customer first' and envisions to make 'Financial Literacy' exclusive for all"
Excellent & Exemplary Product Offerings
Observing the changing scenario whereby government's keen focus on financial inclusion, banks & NBFCs changing their lending policies for affordable housing scheme & emphasizing on entrepreneurship development, Mudra Home Inc embarked on the journey with the slogan'Finance for Everyone'. As one of country's leading online financial services Distribution Company, it offers varied loans such as home loan, home loan balance transfer, Loan against property, business loans and personal loans from various banks. Trying to make the loan process simpler with its unique algorithm, Gaurav explains, "Our Loan eligibility algorithm does the entire calculations and gives the maximum loan eligibility with a very high accuracy that too from multiple financial institutions on a click of a mouse. In fact, one can also compare and apply loans online basis the most suited loan eligibility through various banks and NBFC with a detailed overview of different loans types and charges associated with them." Additionally, it provides solutions and services related to financial consultation, financial services, and advisory, debt arrangements, debt restructuring, debt recoveries, and collection.
The company has developed a unique concept for people living on rent and aspires to have their own house. Narrating on the concept, "We designed an algorithm which convert rent to EMI and create an opportunity by calculating the loan eligibility if they can convert their monthly Rent to EMI and give a detailed insight to the financial planning. Moreover, we will soon be adding property options and help borrowers choose the property to purchase as per his loan eligibility," states Gaurav.

Mudra Home designs and negotiates the best deals which further breaks into EMIs, Interest Rates and assures complete data security. With its 360 degree view, it renders to create a world-class financial products distribution platform. The company strives to be an admired financial services advisor, trusted partner, and provider of innovative solutions for growing and protecting wealth.

Transpires to Grow Rapidly
New Delhi headquartered Mudra Home Inc believes in 'customer first' and envisions to make 'Financial Literacy' exclusive for all. Led by a team of 21 people, the company has marked its presence across Delhi NCR, Rajasthan & Madhya Pradesh with business tie-ups with over 27 banks & NBFCs. In the first half of the financial year 2017-18 It has disbursed around Rs 600 million loans and generated revenue of Rs 60.12 Lacs. "Soon we are planning to expand in Maharashtra, Punjab, Haryana, and Gujarat and venture into the online distribution of credit cards, Life and General insurance with anticipating a growth over Rs 100 lacs in revenue by the end of FY 2017-18," concludes Gaurav.