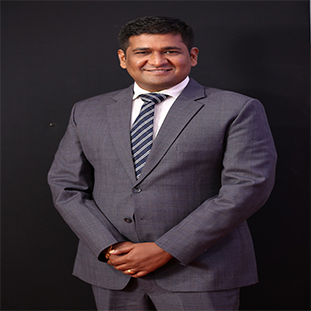 Excited about the future of the industry, Sarvesh Shetye, MD & CEO, PeriUrja, says, "It's high time for us to bring disruption in the way electricity is generated and distributed... The centralized grid system has been there since the dawn mass electricity. However, what we have created is a smart distributed grid system where the entire ecosystem can reap the benefit of solar energy, absolutely free!"
Today, PeriUrja not just installs customized, rooftop solar projects (on-grid) for institutions, housing societies, industries and smart city projects, but is looking beyond the realm of conventional grid facilities. "We are functioning very closely with the battery systems, and using Blockchain and IoT. We are creating grid independent solutions, where customers have the flexibility to procure electricity based on their needs and requirements," mentions Sarvesh.
The Start of PeriUrja - Financing Renewable Energy in India
Sarvesh, who is a Mechanical engineer & holds an MBA from IIM Lucknow, always was fascinated about clean technology solutions. Coincidentally, his entrepreneurial quest began way back in undergrad when he did a project related to solar energy.
While working with a prominent Infrastructure Finance company, his knowledge and understanding of policies, market dynamics, and demographics widened. Most importantly, studying closely about the economic feasibility on renewable energy, he was instrumental in amalgamating finance and renewable energy as a solution to the customers in a much more seamless manner. "Unless renewable energy is at par with conventional, the transition to clean technology will be elusive," avers Sarvesh.

In April 2017, he quit his high-paying job to perceive his dream venture PeriUrja. With the belief to cater to the local consumers, he says "We realized that the solar plants would not be popular among the retailers unless and until we provide the financing options. That's what we started focusing on!"

In just a year, PeriUrja has installed more than 32 solar power plants, generating up to 10,20,000 units of electricity. At present, the company provides a complete turnkey solution to its customers with zero investment. The product offering spans across the value chain, right from designing, to subsidy regulation, discounting, procurement, commissioning, and maintenance of the plant. "We believe that the client does not have to look at anybody else for their renewable power requirements. They can give us a call, and we will take care of the rest," says Sarvesh.

Carving a niche in the industry, PeriUrja provides end-to-end fintech + cleantech solutions to its customers across Maharashtra. Initially started by two co-founders working in a spare room, today the company has grown multifold. It has its own office in Mumbai and Pune with a team size of 20+ members. Optimistic about the future growth of the company, Sarvesh concludes, "We haven't even started marketing aggressively yet, however, because of our existing clients, we are getting a lot of volumes. In a short span of one year, we have witnessed spurring revenue growth of 3.5 – 4 Cr. We are geared up for the future."
Carving a niche in the industry, PeriUrja provides end-to-end fintech + cleantech solutions to its customers