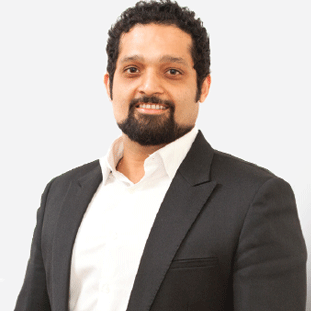 Mithun Rebello& Siddhant Sumon
Co-Founder
As per a KPMG report, the Indian online gaming market currently stands at US$360 Million and is poised to grow to US$1 Billion by 2021. This growth can be attributed to the usual suspects of burgeoning data and proliferation of smartphones. The rise in consumption volumes of data has increased drastically resulting in low price and easy access to mobile internet. Many companies have started mushrooming in the online gaming ecosystem,there by boosting the infrastructure to a whole new level. Given the fact that there has been a considerable increase in per capita income of the country, the market is expected to catapult to new heights with a young population, high internet volumes, engaged online users, and improved paying propensity by 2021.
The criticality of understanding the present day market scenario and adapting to the legality,technology, user engagement, and flexible payment options becomes crucial for online gaming companies to sustain in the long run. Nonetheless, when it comes to real money and cards, there still exists a lack of awareness and some social stigma attached to it in the country. Unlike games of chance such as Teen Patti, Keno, Bingo and other casino games, Poker has always been considered a game of skill, where a player with small investment can make millions purely based on talent and strategy. One such example led us to the fascinating story of how 'Chris MoneyMaker',an accountant from Tennesse, USA, won the 1st place in the 2003 World Series of Poker Main event with an outlay of only US$39. The phenomenon is officially called the 'Moneymaker effect.' Surprisingly, when the online poker was launched in the west, it took the gaming world by storm.
Also, the multi-billion dollar success story of partypoker.com which was started by two IITians, Vikrant Bhargava & Anurag Dikshit, had set a new standard in the online gaming industry. Inspired and fascinated by the success and fame of legendary poker players and pioneers in the gaming industry, Mithun Rebello,Co-Founder, Poker High, remarks "Skill-based gaming is a legitimate career for many people and must be encouraged. If one's primary skill is to play the mind sport of poker, they must have a platform to showcase these skills and earn a living from it. We launched PokerHigh with a vision to be 'The poker destination in India.'"
The Growing Competition: An Overview of Indian Online Poker Sites
In the online gaming world, the business has many moving parts to it. One of the most important aspects is the ever-evolving legal and regulatory framework surrounding real money skill based gaming. The companies involved in this niche domain need to continually monitor these laws and regulations to ensure that it stays within the existing framework, established by a combination of central and state laws, judgments and legislation. Many companies, especially the new entrants have not yet grasped the importance of this aspect.
One good example of this would be the few sites that have been successful in obtaining a license such as the one from the government of Nagal and, under the 'Prohibition of Gambling and Promotion & Regulation of Online Games of Skill Act.' "We are one of the few Indian poker sites to have applied for and successfully obtained a license for online poker under this path-breaking legislation," mentions Mithun, gratifyingly.
Today, the online gaming industry in India has been growing at a very rapid pace, with new competitors emerging month on month. Mithun confidently says "This does not affect us in any way, as we are early entrants of the industry and know what it takes to acquire, engage and retain users. It only presents a challenge to the new competitors to the industry as the entry ticket is now a big number." The credit goes to a passionate team of experienced professionals on board, who are instrumental in planning and execution of marketing plans that have kept PokerHigh ahead of the curve and enabled it to overcome the challenge of growing competition.
Harathi Reddy Rebello, Co- Founder, PokerHigh, asserts "We have always loved a good challenge." When the industry was set to skyrocket, the co-founders felt that they could create a difference in the market. Hence, they decided to throw their hat in
the ring and began a talent hunt to create a skilled team and make their dream a reality. "We reached out to industry veterans for advice on the essentials of seamless online poker experience and put together a plan to launch a platform that was engaging and entertaining. As one can imagine we had our share of hurdles to overcome,"says Mithun.

"Pokerhigh Has Close To 50,000 Registered Players Hailing From Various Cities Across India"

In May 2015,the husband wife duo took each one of the challenges in their stride and launched PokerHigh."It has been a fun and eventful three years. We have gone through our learning curve from all points of view including legal and technological," mentions Mithun.

The Journey of PokerHigh: One of India's Fastest Growing PokerCommunity
PokerHigh began its journey in a humble setting. As the world of poker was entirely new to the co-founders, like any ther new venture, they too had their share of struggles. Initially, when they started, online poker was a fledgling industry, and they had challenges in finding experienced professionals. However, they overcame this hurdle by bringing on board passionate poker players combined with veterans from the international online poker industry to form a lean formidable team.

Another challenge for them was putting together the technology piece, which they overcame by partnering with experts from the industry to set up the state of- the-art technology platform. "The response and support from the community have been over whelming, lots of compliments on our software, which is deemed by the community as one of the best in India. We are constantly working to come up with new features to keep India entertained with poker," says Mithun.

Sailing against the wind, PokerHigh, since its inception, has been focused on building a brand with deep values and a clear focus on the user experience. The company is amongst the top poker sites in India and is one of the select few to have been around for over three years. Also, it is considered to be one of the established poker brands in the country."I have lots of gratitude for our team which has been instrumental in enabling us to overcome the challenges. Their tireless effort has made us one of the key players in the Indian poker scene," says Mithun, with immense satisfaction.

Platform Built for Enhancing Poker Experience – First in the Industry to Introduce Vertical Tables
QuantumSkill Gaming & Tech's PokerHigh as a brand has always endeavored to stand for innovation and authenticity. Since the inception days, the company's focus has always been on delivering best-in-class poker experience for all, which makes people fall in love with the game every time they sit on a table at PokerHigh. More than anything, the company keeps updating the software and website to make sure it is player-friendly, especially considering their strategy going forward where they will target the masses in a bid to take poker mainstream in the country.

Siddhant Sumon,Headof Business Operations, PokerHigh, elaborates"To make any poker site successful and loved, action and the quality of players play a massive role, and we believe we've found the right mixture to enable players of all kinds to come and join the action. Successfully running an online poker business involves delivering on all primary touch points, including deposits, withdrawals,cash games, tournaments, promotions,and bonuses."

Ensuring hassle-free experience to the users, PokerHigh takes great pride in introducing vertical tables feature. It allows the players to play the game in portrait mode. Also, the platform recently has added stats of players to help them improve their skills furthermore. All and all, it is the technological advancement that gives PokerHigh an upper hand as the only hassle-free software system available for Android and iOS.

The Growth Way Forward!
Based in Kolkata, the company has been growing consistently over the years. Revenue-wise, the company has seen 30 percent YoY growth. The platform has close to 50,000 registered players hailing from various cities across India. Today, PokerHigh boasts of having a strong fan base in NCR region. So far, the company has raised over 10 Cr and is looking to raise more funds in the coming years.

More than anything, the team believes in growing the gaming ecosystem and wants to be the one leading it in the process. "Poker is not part of our culture yet, and that's why we've set out now to open the country to the nuances of the game so that they appreciate how unique & fascinating it is,"says Mithun. In
alignment with its vision, QSG, under its banner have unique ventures including PokerHigh Productions, PokerHigh School, PokerHigh Cares, Party High, and there's going to be more active in all of these in the months and years to come in terms of content, education,CSR activities, and entertainment in general.

PokerHigh believes that a multi-pronged approach is critical if one talks about growing the game itself, and through different avenues, the company aims to spread its wings wider to reach out to the masses in an effective manner. In addition to this approach, the company has always been optimizing their data-driven strategy to achieve a better understanding of their user data not just to make their product user-friendly, but also to utilize this information for adding new features in the long run, ensuring reliability and trust in the industry.

"Ensuring Hassle-Free Experience To The Users,Pokerhigh Takes Great Pride In Introducing Vertical Tables Feature"

As part of this, the company recently concluded another round of hiring to get their core rock solid to boost the business to the next level. "With VC interest also warming up towards poker now, we are looking at scaling up fast. With a thorough understanding of the entire ecosystem over the last three years, our focus areas would include product, education, and personalization going forward,"concludes Mithun, optimistically.

Rebello's Success Mantra
My mantra for growth is simple! A result oriented environment always results in better growth. We believe in teamwork and have focussed on building a team to realize our dream of achieving the number one slot. Happy mindsets bring out innovative ideas and this is crucial in the workspace.

I work together with my team. We are a team of professionals who are passionate about poker.I believe that together we can achieve great things and lead in this industry.

What is Poker High Cares?
PokerHigh Cares is another vertical under QSG where the company addresses social issues and takes up CSR initiatives. The team conducts tournaments on the site to raise awareness and organizes charity tournaments to raise funds.It is personally spearheaded by Harathi, who strongly believes in giving back to society.

'All in'Rebello– Scaling Impact
Mithun exemplifies the true spirit of entrepreneurship. Coming from a family of serial entrepreneurs including his mother, Loretta Rebello, and brothers, Mihir & Mayuk, Mithun started his professional stint as a lawyer. With time, his interest towards starting a business on his own led to the start of multiple companies like First Infraventures, First Element and Quantum Skills Gaming & Tech amongst others, where he and his wife Harathi Reddy Rebello, a PR and sales expert both run the show.

Mithun never rests on his laurels and is working hard towards changing the dimensions of the online poker scenario in the country. His fascination towards technology and knowledge about the legal framework has helped him set up one of India's first legal and licensed poker platform – PokerHigh. In the short span of three years, he has built the business from scratch. He takes immense pride in his professional executive team, spread across Marketing, Operations, Finance, Compliance, Technology, and CRM.

As the early entrants in the online poker world, Mithun and his team have deep knowledge of the industry and ecosystem. They have a robust grassroots network of affiliates and players which they have built over the past few years and are one of the few companies to have invested in and have the state-of-theart technology platform that enables them to connect to poker sites. With more sites joining their network, they will be able to offer higher action and lucidity than a standalone site. It is both a disrupter and a differentiator at the same time. Today, their unique technology advantage has given them an edge over other competitors in the market. As more sites get added to their network, the company will experience the power of this network effect on the online poker world.

Mithun says "It's still early days when it comes to gaming in India, and we have always been in it for the long term because that's where the real value of real money gaming will come out. Consequently, almost every business decision that I've made in the past three years has been made keeping in mind the long-term impact of it, gaining stability of our platform to scale and to scale fast from legal & technological standpoints."