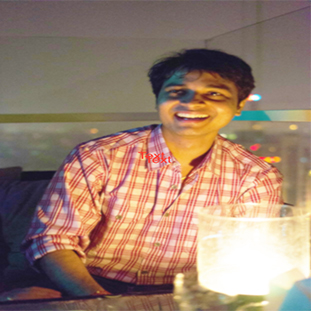 India, a country with over 1.3 Billion population, is moving towards a revolutionary Tech-Finance alliance. This collaboration between finance and technology is upgrading the way transactional operations are handled. Initially, FinTech began its trial by setting its operating base in the banking industry. But over the last five years, it has seen tremendous development and has expanded to insurance and asset management companies as well. By leveraging technology, FinTech companies are looking to analyze customer expectations and their responses. This will create the ability to forecast demand and provide customized supply services through technology.
Although the future looks bright, there are numerous challenges at the moment prevailing in the sector. The broader picture implies that the FinTech market in India is still in a nascent stage and has a rather restrictive regulatory framework. While this is beneficial to prevent fraudulence, it poses to be a deterrent for new entrants in the market who must complete a lengthy set of formalities before commencing operations. However, the opportunity in the lending services is massive.
In addition to this, there is also the issue of poor Internet infrastructure along with the lower literacy rate of the unbanked population. Only half on India's population hold bank accounts, which are a prerequisite for conducting transactions online. Even those who are account holders face issues such as slow internet connectivity which increases the processing time for a transaction, in comparison to cash transactions which are instant. The majority of the population, in spite of holding a bank account and good internet connection, has a low level of financial literacy. It is difficult for this segment to gain access to loans without any credit history.
Mumbai based Upwards is revolutionizing the current scenario by providing quick loans online to salaried individuals, usually without credit history. Currently present in over 30 Tier I and Tier II cities in India, the company's primary segment is the growing middle class of India which is still largely underserved in FinTech domain. "We aggregate user data from different mediums & utilize around 500+ data point to come up with a reliable credit report. Our primary objective is to provide easy access to quick loans up to Rs 50,000 to this demographic at large. Our NPAs are less than one percent which is an achievement in our domain,' informs Abhishek Soni, CEO.
Upwards' ability to provide paperless loans within 24 hours of application and that too with minimal requirement of documents is what makes them stand ahead of the crowd. Once the loan is approved, customers receive the amount directly in their bank account within another 24 hours. "We are working on reducing the entire process time so that customer can get their loan approved and receive the money within 24 hours total, instead of 48 hours," says Abhishek. Another key feature of the platform is that its user interface negates the need for customers to create login account. They can log in using their Facebook or Google accounts.
With the help of this platform, a customer can download the app and fill in their basic contact details. After uploading their KYC documents, the customer support team reaches out within a given time to approve or reject their loan based on their credit score. "Our EMIs are very affordable with a flexible payment tenure ranging between 6 to 24 months," informs Abhishek.
The Genesis of Upwards
2017 founded Upwards is the brainchild of Abhishek Soni and Nimesh Verma. Before zeroing in on Upwards, the duo had experiences of building and scaling startups. "Given the massive gap in the credit penetration in India, the opportunity was very exciting for us to start-up," asserts Nimesh. Since then, team Upwards has garnered a great deal of knowledge that has come along their way. "Initially, we came across countless challenges to develop a strong fulfillment infrastructure, given that a lot of physical legworks still happen in our industry. However, the efforts have started to pay-off now," he adds. The team has been fortunate enough to acquire funding and their operations have scaled quite quickly considering that they began operations in 2017.
Needless to say, the platform has harvested positive responses from its customers. "Our customer care team ensures that their experience is above satisfactory. We have disbursed over INR 8 Crores of loans to customers who met our approval criteria," mentions Abhishek.

The Growth Story
Since inception, team Upwards has constantly strived to carve a niche in the market. The company currently stands at over INR 8 Crores in credit disbursal and has recently secured Rs 32 Crore in funding by its lead investor, Shunwei Ventures. "We are excited to join hands with our investors to take Upwards to the next level," says Abhishek.
Upwards has recently secured Series A funding from Shunwei, a prominent Chinese venture capitalist firm. Going forward, the team further plans to utilize the funds to expand their reach to Tier II and Tier III segment while further strengthening their data analytics and operations team to serve the growing demand. "With Upwards, we aim to make financial credit affordable to all. There is a huge gap when it comes to lending to the blue-collared segment which we are currently addressing. We also aim to increase financial literacy among this segment and our wider audience base," concludes Nimesh on a positive note.
I function as the CEO and look into day-to-day operations and marketing efforts. Nimesh is our CTO and manages our tech team and backend operations