A Transition to Clean Green Energy is About Making a Secure Investment In Our Future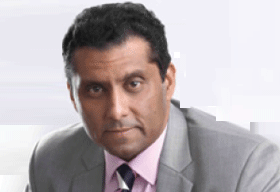 Bengaluru instituted Soham carries the legacy of 150 years and determines to be a power generating company that purely focuses on renewable energy. It aims to be among India's top three companies in this space.
Clean green energy is not just an option anymore, it is a dire necessity to protect our environment and satisfy the ever fast growing energy consumption rate.
Reason For Going into Clean Energy:
World trends in energy have shifted towards renewable energy sources,and because of these small hydroelectric projects have become increasingly popular. Small hydroelectric projects are believed to have zero impact on environment unlike big hydroelectric plants that can cause damage to nearby ecosystems,and often cause flooding. Hydropower technology, which is considered as the renewable energy source is today technically not only most known but also most developed on global level, with the very high level of efficiency. 22 percent of world's electricity generation comes from the small and big hydro power plants.
Clean Green Energy Advantage Of SmallHydro:
In comparison with other type of power plants here are some of the advantages of small hydroelectric power projects:
. There is no displacement of population so people's livelihood and home are safe
. Life of small hydro is around 100 years so future generation around plant have a ready source of employment
. Nearby agriculture lands are safe and do not fear flooding which happens with Large Hydro plant
. Existing flora and fauna are unharmed
. There is no extra costs related with the distribution of electricity
. There is no negative impact on nearby ecosystems as water is let out
. Relatively cheaper maintenance
With the first hydelpower plant of 22 MW work started in 2001 at Jog waterfalls and also the first to be registered under the United Nations for Framework convention on Climate Change(UNFCCC)Sohum company has also shown its understanding of the Clean Development Mechanism(CDM)space by selling its Certified Emission Reductions(CERS)commonly known as carbon credits to Japan's second largest power utility.
With first project taking off smoothly, the other project taking over an abandoned partially built hydro power near Moodabidri and rebuilt it. Acquired in a run-down state,it took all of the company's engineering skills and determination
to turn this project into the resounding success it is today.
This was soon followed by commissioning a 6 MW "run of the river" Mahadevapura Small Hydel Project in 2014,located on the Cauvery River, Mandya District, and Karnataka. Then in 2015 Mulibettu Small Hydel Project was commissioned successfully. This is a 10.5MW "run of the river"scheme located on the Gurupur River in Moodabidri, right down to our Mannapitlu project utilizing the common facility corridor.
Effective policies and incentive on renewable energy(RE)is critical to promote low carbon economy and society in the future,to reduce dependency on fossil fuel and to address the rising global concern on climate change
All four projects showcase its expertise and reiterates its commitment to use clean,green technologies to reduce the effects of global warming. With its track record of hands on leadership, project execution excellence,world class processes,and dedicated green initiatives, it confidently strides forward towards a multifold growth with full commitment to its future generations.
Clean Energy Advantage Of Small Hydro:
All the four hydro projects are100%Eco,Enviro and People friendly.With minimal reservoirs, small hydro does not impact the environment compared to large hydro units.The best part is not only does small hydro produce cleaner electricity than fossil fuels, but as the water passes through the generator, it is directed back into the stream and leaves almost no impact on the surrounding environment.
It holds highest standards of clean governance& corporate transparency-statutory auditors E&Y & internal auditors KPMG" This high standards of corporate governance has contributed to make it as one of the few Indian companies to have raised 3 rounds of Equity from globally renowned investors to working with the nation's largest banks.
Solar Future Bright:
Looking further developing its green energy business, it has renewable energy system is in place, plans optimize the success of its STELLAR…system towards Solar Energy.Solar Power industry in India is therefore gaining more and more prominence with each passing day. The domestic/off grid industry is picking up speed too.
Sustainable Environmental Policy: Effective policies and incentive on renewable energy(RE) is critical to promote low carbon economy and society in the future,to reduce dependency on fossil fuel and to address the rising global concern on climate change.The green&clean
energy practices include :
1.Taking Full Environmental responsibility:
Respect for life and the wise management and use of natural resources
2. Resource Conservation: Conserve the use of natural resources to the extent practicable
3. Waste Prevention and Management: Reduce to the extent practicable the quantity and degree of hazard of the wastes we generate from our operations and handle them in a safe, legal and responsible way to minimize their environmental effects.
4. Collaboration with Communities:Collaborate with the communities to protect and improve the environment(Soham Foundation CSRwing of Soham).
5. Integrating sustainability considerations
into all our business aspects: We comply with, and exceed where practicable, all applicable legislation, regulations and codes of practice. We ensure that all staff are fully aware of our Sustainable environmental Policy and are committed to implementing and improving it. Clients and Vendors are made aware of Soham Green Energy Policy, and encouraged to adopt sound sustainable management practices.