Better sports management and lifestyle - a key to on-field success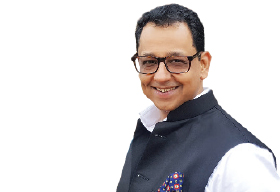 In India, managing sports and athletes is even more difficult with roadblocks like huge population, illiteracy and poverty playing a major role. However, slowly but surely, the trend is changing with sports management companies like Rhiti Sports, Sportify, and IOS coming to the fore. It is hard to think about garnering success, if a country is not bolstered by good sports management.
It is not that there is no scope of sports management in India. By year 2025, 23 lakh people are expected to become a part of Indian sports industry. For every 1,100 people on the field, India would need at least 55 coaches, 15 track & field experts, 25 sports medicine experts, 50 trainers, 22 sports nutrition experts, 11 sports psychologists, 106 strength trainers, competition managers, bio-mechanical engineers, sports photographers, sports journalists, sports management personnel, sports law experts and event managers, according to a FICCI 2014 report. With these figures, one can easily understand the importance of players and sports management.
Better sports management not only helps in evolving sports, but also helps in promoting it. By raising the standards of sports,only half of the job is complete as there is an equal need of promoting the same.The economic benefits, social and education benefits of promoting sports cannot be ignored. Sports attract sponsors and players from all over the world. Countries are recognized through their
legendary players and players are recognized through their success.
Sports management and marketing companies can play a crucial role in promoting sports just like Rhiti Sports, which has done a good job in promoting sports by joining hands with football and hockey teams in the Indian hockey and football leagues respectively. There is a massive scope of promoting sports through these leagues as we have already witnessed the kind of success IPL has garnered. The viewership of football and hockey has also increased since the start of IHL (Indian Hockey League) and ISL (Indian Super League), which clearly shows the kind of impact these leagues can create.
There is also a common problem of less sporting facilities available to the youth in far-flung areas, which is a matter of concern. With proper sports management, athletes can rise from all the parts of India, raising the competition level and expanding the pool of players to choose from. This is surely an added advantage in big sporting events like the Commonwealth Games, Olympics, etc. There is no dearth of talent in India. Facilitating youth and providing them access to sports facilities can help in uplifting communities. Some sports management companies like Rhiti Sports have been working on this aspect by organising various tournaments around the country to help these young players come through the ranks.
Better sports management not only helps in evolving sports, but also helps in promoting it
Managing sports can solve more than half of the problem, but the major population of India follows an unhealthy lifestyle, which has had a bad impact on the overall development of the athletes. There is a need of supporting better sports management by adopting better lifestyle. We have numerous examples of sporting legends from India, who made it big and managed to serve their country for long time with better lifestyle and fitness. Promotion of a better lifestyle and incorporating fitness clubs and studios through out the country is very important to enhance confidence and provide the much-needed support to youth.
Some of the sports management companies have done well to incorporate such studios and launch fitness brands to promote healthy lifestyle like Rhiti Sports. They have incorporated Sportsfit, a range of fitness studios all over the country. They have launched lifestyle and fitness brand known as SEVEN, to provide best accessories to the budding athletes in the country.
India has done well in managing cricket, but the same cannot be said about other sports.The athletes associated with other sports have been handed a raw deal in the past. But things seem to be changing now, as the focus has now shifted to other sports as well, with better sports management and promotion. Encouraging steps should be taken into account to, reap rewards. If we are able to incorporate the same kind of structure in other sports, which we have in cricket, than we are on course of raising the standards of other sports as well.