Bringing effectiveness in the fractured infrastructure of the indian primary healthcare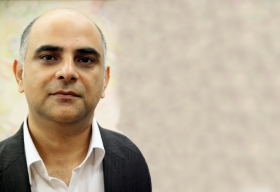 What does this mean for the Indian population? Not only do shorter consultations adversely affect patients, they also increase the workload and stress on doctors. These findings clearly reflect the shortcomings of our primary healthcare system, such as a shortage of primary care physicians in overcrowded healthcare hubs, and the ever increasing burden of healthcare needs in the country.
India has an acute human resource shortage, with 12.8% shortfall of allopathic doctors and a 5.3% shortfall in ANMs or female health workers in PHCs. Also, Delhi's All India Institute of Medical Sciences (AIIMS) reported a footfall of approximately 10,000 people a day from all over the capital and north Indian states.
This is because often tertiary care centres become the first point of contact for patients, when ideally; they should have been screened at a primary care centre before, there by, increasing the average out-of-pocket health expenditures. Studies show that out of pocket expenditure on health in India accounts for a sixth of India's poverty burden.
What We Need
The first step towards change should be a move from curative healthcare to preventive healthcare. Contrary to misconceptions, this will not be an expensive affair, but will help us reach out to a larger population base.
The current status of primary healthcare in India is very grim. Besides low rates of institutionalised delivery and immunization coverage, high maternal and infant mortality rate which is definitely a concern and priority, availability of formal primary care in urban and rural areas particularly is virtually non existent.
Next, India needs a major revamp of the healthcare infrastructure, which includes upgrading primary healthcare systems to provide preventive healthcare. Awareness on preventive healthcare measures, nutrition, prenatal care, vaccinations and counselling on the importance of hygienic practices - like sanitation and clean drinking water - should be pursued aggressively.
Thirdly, over the next five years the Government's healthcare spend needs to go up at least 5 per cent of the GDP compared to a little less than 2 percent now - which is extremely low in relation to the developed nations.
Information Technology (IT) is set to play a big role with IT applications being used for social- sector schemes on a large scale, and changes are already underway
Lastly, long-term financing options from banks are still not available to healthcare providers and this hampers the penetration of private healthcare in the country
How Will We Get It?
One should always believe that where there is a challenge, there is an opportunity. And the state of India's primary healthcare offers huge potential for improvement.
Information Technology (IT) is set to play a big role with IT applications being used for social-sector schemes on a large scale, and changes are already underway. Hospitals empanelled under the government insurance scheme are IT enabled and connected to servers in districts.Beneficiaries can use a smart card that allows them to access health services in any empanelled hospital across India. But the evolution of the sector calls for involvement from all stakeholders and the use of innovation to bridge intent and execution.
Delivering quality health care requires providers and patients to integrate complex information from many different sources, thus, increasing the ability of physicians, nurses, clinical technicians, and others to readily access and use the right information about their patients. The ability for patients to obtain information to better manage their condition and to communicate with the health system could also improve the efficiency and quality of care.
The introduction of technologically advanced software, such as hospital information systems, ambulatory care management systems, patient management system, EHR, EMR, and e-prescribing systems, is expected to drive industry growth over the forecast period. Digital preventive healthcare is capable of empowering both the patients and the medical practitioners by providing cost effective solutions, especially in the times of rising costs of advanced medical treatment and severely constrained health and social care budgets. Co-creation of care packages, proactive prevention and rapid access to services through the adoption of digital solutions is how we can ensure that the correct balance of power is established between doctor and patient.
Personal connectivity will have a positive impact on healthcare delivery. We can definitely be optimistic about the future and the role of technology to support innovation in primary healthcare.