How Is Social Media Marketing Renovating Indian Real Estate?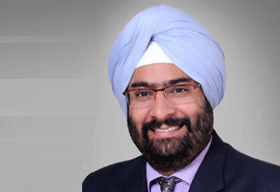 This massive change has been brought about by the advent of internet and its rapid rise in the past decade or so not just in India, but across the world. For better perspectives, let me share some hard numbers to bring the point home. Currently, India has almost 35 crore internet users and the smartphone users now constitute more than 1/5 of the country's population. Even the rural India now boasts of as many as almost 10 crore internet users. There are estimates that by 2020 there will be almost 600 million online users and by 2025 the digital economy shall be in the reaching distance of a $1 trillion! Already, more than 75% demand generation is happening online with more than 150 billion searches in India. If that sounds huge, imagine more than 10% of all new queries are generated on Google. Almost 60% of all shopping trips now begin online irrespective of the fact whether the online or offline purchase takes place or not. More and more consumers are spending time on the internet and about 18% of the time is spent on searching for various things. Not surprisingly more than Rs. 90 crores worth of content is viewed on a daily basis on YouTube alone!
One might wonder how all that is affecting the real estate sector. Well, it does and in a massive way. The above mentioned figures point to a situation where more and more people are interconnected like never before and are going online to fulfil their needs. One of the faces of such interconnectivity is the rise of social media that results in instant sharing of news, updates and happenings all around.
Previously, property-buying was considered to be an on-ground approach and required physical trips and efforts. That is changing now as one can view, analyse, discuss and share about a project virtually from any where on the planet.
This has brought a paradigm change in the way real estate sector now functions and throws a light on things to come in the future.
As of now, the Indian real estate market is pegged at almost $140 billion and by 2020 it is expected to touch $180 billion out of which nearly 70% is going to be the residential market share. With such huge numbers, the best way to connect with prospective customers is to go online rather than trying to connect with them individually in the real world. Time is of essence and resources are extremely limited; hence, even though sending emails, fliers and other such online tools are around for a few years now, the social media sites like Facebook, Instagram, Twitter or Snapchat offer an unprecedented reach and access to potential buyers.
Internet can help in generating demand, but fulfilment of such demands and expectation in the real world are the only ways for customer satisfaction and repeat business
Every major developer/builder/construction company now has a dedicated team to explore this channel to connect with people and increase sales. Tools such as live videos of the site, live interactions with potential buyers to answer queries, clear doubts, give information and the likes is gaining prominence and showing exemplary results in terms of queries converting into sales and increased customer satisfaction. Even brokers have hopped on to this bandwagon with Whatsapp groups so as to provide accurate and right-in-time information and updates and are juicing out the benefits of reaching out to maximum people at least possible cost!
Not only are the potential customers able to explore online options, evaluate the project's details, compare prices and other important pointers, there is also the aspect of buying with collective knowledge. Buying a home is an individual's choice, but the decision is taken collectively with the advice and suggestions from family and friends. This is where social media marketing becomes so important and crucial. Targeting a customer is important, but ensuring that when he shares the information/videos/project details with his closed ones, online, it stays relevant and brings them all together to make the decision of buying is equally important.
One crucial fact to remember here is that after all the online marketing and research, the final sale happens in the real world. And if what was promised is not delivered as per expectations, the brickbats a developer might receive both in real as well as in the virtual world are going to be huge. The good word goes viral on social media, but so does the bad word. Hence, it is important for every stakeholder in the real estate sector to probably under-promise and over-deliver and focus on the last mile delivery. Showing rosy videos, promising the moon and raising the expectations only to kill them all in the real world can be suicidal for a brand!
Social media marketing is an impressive, useful and a productive tool to establish a brand, bring customers and increase sales for the real estate sector. The sooner one understands its importance and employs adequate strategies to use it in a positive manner, sooner they will be reaping the rewards! Remember, internet can help in generating demand, but fulfilment of such demands and expectation in the real world are the only ways for customer satisfaction and repeat business.