Logistics & Operations: Crucial Player in Indian Economic Sustainability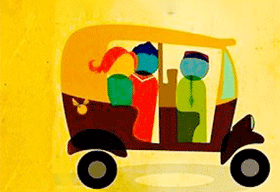 Driven by the sole motto "Deliver with Passion", Bangalore based AWL is an open, transparent and accountable organization in the field of logistics & supply chain operations.
Logistics and transportation play a crucial role to help the economy of India to sustain. You can call them as the nervous system to a country's economy. And talking about a developing nation like India, with the rise of ecommerce platforms, logistics is growing like it's no one's business!
Aggregation in transportation & Logistics space has been prevalent since many years however the concept in car rental or taxi segment was actually tested and used in full scale when it was introduced year 2001.
Over the past couple of years,the Indian subcontinent has witnessed a gradual rise in on-demand transport aggregator startups that cater to both individual and/or corporate mobility requirements, and are playing a significant role in transforming the Indian urban mobility space.
Increase in retail outlets, affluent demands from customers and increased connectivity are some of the major
reasons why logistics is on a roller coaster. In spite of all these factors you ll come across a slew of problems which affects the industry to achieve its maximum potential. In fact the global cost of logistics accounts to approx. 5 percent compared to 6 to 10 percent of what we have in India. Well that means we still have a gigantic scope to improve our revenue margins by implementing better minds in logistics and supply chain management process. Then what's stopping us?
Increase in retail outlets, affluent demands from customers and increased connectivity are some of the major reasons why logistics is on a roller coaster
Logistics on the whole incorporates outbound and inbound supply chain & manufacturing segments in India. And these sectors are hugely fragmented. There is no proper regulatory structure to govern or control the industry!
Though Indian trucking is pegged to almost $130 billion market with around 6 million vehicles on road, broadly speaking,it's cudgeling brains over issues, such as
Storage and warehouse management issues
Poor infrastructure
Middlemen meddling with your operations
No control over drivers and their HOS(hours of service)
Untimely deliveries
Availability of transporters
This clearly showcases the current scene in Indian trucking industry. It's highly fragmented, unorganized and lack communication. Despite of a whopping 4.7% contribution to our GDP, logistics management still have loopholes and hence incapable of delivering its share.
So there is an innate need to develop a disruptive solution that can tackle problems related to IT, warehouse management, networking,communication and complete logistics control. And some logistics startups aggregators are gearing up to finally streamline the unorganized trucking business. Companies like Trukky, GoGoVan, etc. are shoving the fragmented trucking in the country with logistics management apps.