Palletisation - Enriching Logistics & Supply Chain Management (SCM)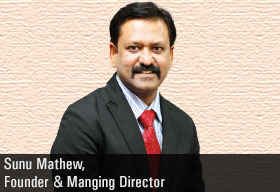 The Evolution of Logistics & SCM - Maximizing Resources
The supply chain was predominantly managed by head of admin or head of supply chain; however the scenario has completely changed, now Managing Director of the company is involved in supply chain management. Changing times and increased competition coupled with lots of players entering India from across the world has necessitated the requirement of efficient supply chains for corporate have edge over its competition. Ensuring your goods to reach to your customers on time has become biggest differentiator for FMCG, Auto, Beverages sectors.
Supply chain is moving from one-way packaging to returnable packaging that brings in standardization, which saves cost, pilferages and damages are reduced and speed plus accuracy is maintained. Companies are working in JIT(Justin Time) and returnable packaging is one of the biggest enabler for the same as it helps in forecasting and audit.
Enhancing Customer Satisfaction through Optimizing the Resources
An efficient supply chain management system does not guarantee improved/enhanced customer satisfaction, however, this will ensure the goods are reached on to the shelves on time, even before your competitor reaches, this ensures good satisfaction for the customers of the company. Second, efficient storage ensures to keep the goods fresh and longer shelf life. If you look at our organization's pallets, we use food safety level imported paint, which ensures the quality of the goods intact. It's the same case with our FLCs (Foldable Large Containers), which are used for transporting of auto parts from manufacturer to service centres. Our containers ensures timely and non-damaging parts to service centres, this will definitely delight our customers.
Both customer satisfaction and resources are complimentary to each other. Our supply chain solutions ensure this objective of better utilisation of resources and customer delight. Using pallets ensures reduction on cost of transport and efficient loading and unloading of goods and timely reaching of products to retail stores.
Harnessing Resources - Reducing Overhead & Speeding up Customer Delivery
The companies should bring in efficiencies and automation to harness
resources to reduce overheads and increase efficiencies. As you are aware, we have recently entered in to the business of giving forklifts on lease basis to corporate to handle their products efficiently.
This will reduce the requirement of manpower and increase the efficiency of the transportation of products. If you look at renting of pallets reduces capex for the corporate and carrying unnecessary stocks of pallets in their books. This becomes fixed overhead cost. If the corporate hire pallets, the rentals paid for the time of use becomes variable cost. In this process the corporate can effetely use man, money, material and machine for timely delivery of their products.
Asset & Inventory Management Methods
Embrace new methods of storage and transportation which are available at better prices which would not only save capex and time. Contribute for seamless transportation of goods by saying no to old methods of transporting. The World has already embraced this method of palletising and take some cues from there to move on to newer and efficient methods of transportation. Tech and these new and innovative methods will definitely help new and established businesses to manage assets and inventory.
Indian market should gear up to international methods of supply chain methods which ensure efficient utilisation of resources at organisational level
GST also brought in some discipline in managing inventory as it would require maintaining stocks at various locations of the State to avail the benefits of VAT provided by that State.
Challenges
Major Corporates face challenges in seamless integration of these functions (planning & risk management and supplier/partner relationship), which is possible now with tech based solutions. Involvement of senior management of the organisation in brining efficiencies in supply chain management of large corporates has yielded some results in the recent past. SAP and other solutions like palletisation and using forklifts have helped some of these corporates to solve these problems.
Technology - Reducing Costs & Adjusting to Volatile Markets
MY-LEAP, the IT platform developed in house to manage pallets and FLCs across customers spread across India has enabled us to put our pallets and FLCs on efficient utilisation and accurate rental billing. AI is going to change the way the goods are stored and transported in India. This has been happening in developed markets already and is expected to take good pace in the coming years in India. We are already using AI to plan our pallets requirement and deployment based on the patterns we analyse from the rich data points we had generated in the last four years of our operations. This would help us to track from both usage and future requirement of pallets and FLCs for our current clientele.
Conclusion
It's the mind-set that embraces the new methods and innovations in the market. Indian market should really gear up to international methods of supply chain methods which ensure efficient utilisation of resources at organisational level.
The palletisation and other advanced methods in supply chain management in developed countries have reached level of 80%, where as in India, it is at very nascent stage. If the corporate in India can adapt to these advanced methods of supply chain management, they will save on various overheads incurred on storage and transportation of their products. The earlier, the better.