7 Mistakes to Avoid When Running A Bootstrap Start-up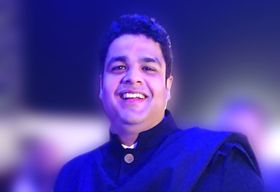 When you are in the midst of bootstrapping your start-up, cash is even more crucial. You must ramp up the cash flow from your end before the revenue starts rolling in.
Having said that, the idea of bootstrapping is not free of challenges. Keeping business afloat while you loan money from your personal funding demands discipline&determination. And, most importantly you need to be wary of these mistakes.
Mistake #1: Planning Only for Success, Not Failure
As an entrepreneur, we all dream of success! But what if our projects don't take off as we envision? Yes, failure is the other side of the coin, and we all should plan for it. But, remember that planning for failure and anticipating that you are going to fail are completely different. While the first approach helps you be ready emotionally, financially and intellectually for unfavourable consequences, the latter can impact your rigorous zeal.
Mistake #2: Understanding the Product, But Not the Market
Entrepreneurs often think that their product/ service is unique. Undoubtedly, there must be some unique features that differentiate your product from the rest. But, if you are under the assumption that there isn't any competitor, think again!
While you know your product thoroughly, do you have an idea if the market that is ready for it? Is it solving any problem of your targeted customers? If yes, thentheyare likely to invest in your product. And, you can analyse this by researching on your competitors, their offerings, and unique value propositions.
Mistake #3: Doing Everything by Yourself

You know about your business more than anyone else. But, that doesn't mean you have to do everything single handedly. Even if you are bootstrapped, you can always rely on professionals in your acquaintances to build a strong foundation for your business.

Another trusted way for bootstrapped start-ups to quickly get work done is hiring interns on short-term projects. By implementing a successful internship program, you can get quality work in a recurring manner.

Mistake #4:Spending Money on Unnecessary Expenses

Now, take a moment to get your bearings and discover those expenses that are burning right through your cash. Many times, start-ups get involved in unnecessary expenses like a cool office space and frequent business travels just to establish their market credo. Instead, they should look for co-working space and start a conversation with your clients via video conferencing tools rather than jumping on the plane.

Mistake #5: Trying to Grow Too Fast

How do you plan on growing your start-up?Most start-up founders would say that they plan to expand nationwide and go global within a year. This is where they start counting the eggs before they hatch! Even Alexander the Great built his empire by acquiring one land at a time. The secret to a sustainable business in taking small but calculated steps just like the four stages of Hockey Stick Growth – Tinkering, The Blade Years, The Growth Inflection Point & Surging Growth.

While at the Tinkering stage, you need to evaluate your ideas and take actions to develop your business, the blade years are marked with extremely low revenue. It's the growth inflection point when revenue shoots up sharply, followed by the stage of surging growth.

Mistake #6: Falling in Love with The Idea Blindly

We as entrepreneurs, often fall in love with an idea, do some market research, and start working on it. However, if we start thinking about the targeted customer's needs first and then design a product, the chances of success would be comparatively high.
Don't get blinded by ideas that seem unusually appealing to you. Go ahead with the 'customer first' mindset to achieve long-term success.

Mistake #7: Just Not That into an Idea Anymore

Good that you analyze your business ideas rationally. But, what if you are being distracted by too many notions? We, as entrepreneurs have a lot on our plates, making it hard to resist the urge to hop from one bright idea to another.

You need to analyse your new idea and look for weaknesses. Ask yourself,

Why I'm starting the business?
What're its goals?
What problems I'm trying to solve?
Who are the target customers?
Do I have enough resources?

If your answers give strength to your idea, it's worth pursuing!