A Beginner's Guide to Studying Abroad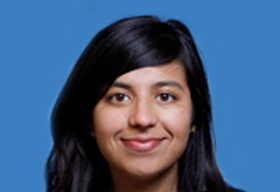 The last 10 years have seen an exponential increase in the number of students going abroad. According to the Ministry of External Affairs, currently around 86 countries host 5.53 Lakh Indian students, and this figure will increase by up to 50% over the next five years.
Growth of Overseas Education in the Recent Years
Top study abroad destinations like Canada, Australia etc. are taking an earnest initiative to ease the admission process to increase the student intake in their educational institutions. The number of courses offered to Indian students are varied - traditional subjects like Law, Science, Engineering and Literature see regular takers, niche subjects like Language, Photography, Drama etc. are also popular among Indian students wanting to study abroad.
Popular institutions include the IVY league and similar cadre colleges and universities like Massachusetts Institute of Technology, Stanford University, University of Cambridge, University of Oxford, University of Melbourne, and University of Sydney which comprehensively attract the maximum number of Indian undergrad students.
Indian students fly to overseas universities and colleges for manifold reasons like:
• Worldwide recognition:
Brand value of foreign universities like Harvard, Stanford, MIT, Berkeley, Oxford, is much higher than the Indian institutions in terms of international recognition. An international bachelors or master's degree is regarded high by many employers globally. In addition, an overseas degree opens opportunities in higher education and research in other countries as well.
• Interactive practical learning:
Indian education delivery, lays a greater stress on theoretical aspects, whereas in the overseas destinations like the US/UK teach students based on practical learning. Research experience is more significant, in tune with the subject requirements which is a rare sight in India. Superior quality of education delivery, that includes research opportunities and education curriculum designed as per market demands makes overseas education an attractive prospect.
• Intense Competition in India:
There's cut throat competition to get into the best colleges in India where the intake is miniscule when compared to the applicants, hence students look at reputed international colleges in conjunction to (and sometimes as opposed to) beating the tough competition at home.
• Life skill learning:
Staying and learning on one's own makes a positive change in the student's personality and makes them more open-minded, flexible, assertive and adaptable to new changes.
The number of Indian students studying abroad is witnessing a remarkable increase,however as a coin has two sides, there are cons associated with overseas education as well.
• Expense involved: The tuition fee of universities and colleges overseas is astronomical when compared to education fees in India, especially in comparison to government aided universities and scholarships provided to minorities and lower income groups.Add to it traveling, food expenses and daily expenses, which are much more abroad than in the home land.

• Cultural barriers: The cultural barriers of food, religion, fashion style, art, and language overseas might create a feeling of frustration, anxiety, and homesickness in the mind of an international student, and may affect studies.

• Difficult job prospects: Studying degrees like Law and Medicine overseas may not help in bagging jobs in India easily because of various registration and licensing requirements. In India, doctors must under take a screening test to get a license to practice in India. The Bar Council of India recognizes degrees from certain overseas law colleges only. Overseas students must apply for registration at their respective State Bar Councils. The Bar Council of India conducts an exam twice a year and successful candidates are then permitted to practice in India.

• Discrimination: Racial discrimination is a common sight in countries like US, UK and Australia, robberies and assaults targeting a particular sect hamper studies and the student community in general

Popular Destinations for Overseas Study
United States of India
USA tops the 'top destinations for overseas education' rankings,it boasts of some of the highly ranked universities in the world and with more than a million international students enrolled in its various institutions. It has around 2600 colleges and universities.

Canada
Canada has witnessed a manifold increase in the number of international students landing on its shores in the recent years. High quality education, cost advantages and a safe and multicultural environment are the primary reasons behind the influx. It has around 96 universities catering to international students.

Australia
Australian universities feature in the top 100 in global university rankings on a regular basis. Australians universities offermany regular and vocational courses and focus on sports and extra-curricular activities along with studies. And the abundance of beaches, surfing and pleasant environment doesn't hurt either. Around houses around 43 universities.

United Kingdom
The UK has traditionally been another favourite overseas destination amongst Indian students due to India's colonial past and impeccable education in the UK. However, this growth has dipped in the recent years due to the high living costs and visa restrictions.UK has around 130 universities.

New Zealand
Universities in New Zealand are ranked in the top 3% in the world. New Zealand has witnessed a 400 % increase in the number of Indian students in its universities in the last five years. At present, India is the largest contributor of International students in New Zealand with more than 30,000 students enrolled currently in its 36 universities.

Admission and Application Process to Study Abroad
The admission process should commence 8-12 months prior to the actual admission target date. The following are the steps a prospective student should follow for admission in colleges at the popular overseas destinations:

Step1: Selection of Colleges/Universities and their Application Forms
Step2: Take Respective Tests(for English and Academic Proficiency)
Step3: Arrange Letter of Recommendations and Write Personal Essays/ Statement of Purpose
Step 4: Submit Completed Application Forms
Step 5: Interviews
Step 6: Selection and Waiting list
Step 7: Financial Considerations
Step 8: Visa, Accommodations and Flights

Only the gory logistics remain between you and an amazing lifetime experience. Visa processes can be long, arduous and stressful. Along with it, it's time to look for hostels or living arrangements, foreign exchange transactions, flights and the like. Although it's a lot of work, it's the fun part since you would be excited about the adventures of the future!

That's it, you're all done! We hope this article will help prospective students understand the nitty-gritty of overseas education in countries of their choice and how they can achieve their objectives. This post focuses on guiding students to take a better decision while going through the admission requirements and preparing for the long but fruitful selection process.