Brexit And Its Likely Implications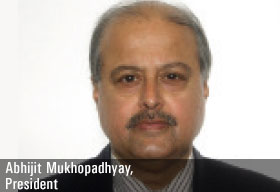 The Hinduja Group is a premier diversified transnational conglomerate that operates globally in 10 business verticals that range from Industrial Manufacturing to Information Technology Enabled Services.
Introduction
On 17 January 2017, Theresa May gave her anticipated 'Brexit' speech detailing the United Kingdom's exit strategy from the European Union. One of the more publicized statements made by the Prime Minister during her speech was the announcement that the United Kingdom 'could not possibly' be able to remain within the European single market following its exit from the European Union, suggesting that failing to do so would 'to all intents and purposes mean not leaving the EU at all'.
Impact on business
The impact of Brexit on businesses is uncertain. This is because neither the British government nor the EU has come out with their respective positions. Be that as it may, the following could be the implications if 'Hard Brexit' is followed without any deal and at the time of writing this article, the government does not have a clue as to what would be the economic consequences or impact of no deal.
Sectoral implications
(a)Banking and Finance
There could be uncertainty for financial institutions. EU legislations give fundamental underpinning to capital markets,securitization and banking lending. British financial institutions rely on fundamental legislation such as Markets in Financial Institutions Directives which give institutions the ability of availability of 'Passport' facility or conducting business throughout Europe without a license. It would be uncertain whether these financial institutions would be treated like their non-EU institutions or not.
(b)Real Estate
Investors may defer major investment decisions until the details of Brexit are available. Some investors may implement pre planned Brexit strategies they have put in place individually. Potential laws of free movement for workers could impact hotel and construction industries.
(c) European Companies
The EU statute allows European public limited companies to be formed in any EU state which may be affected in the future.
(d)Airlines
Airlines rely on EU derived traffic rights to fly freely to non-UK/EU destinations which may be affected. Virtually all protection regulations binding airline operations in
the UK are based upon EU regulations which may be impacted. Safety and technical regulations for UK aerospace companies is predominantly within the remit of European Aviation Safety Agency. It is unclear whether this could be impacted or not.
(e)Telecommunications
It is unclear what would be the policy agenda and its legislation with regard to mobile roaming rates and user's rates relating to electronic communication.
"It is essential that these substitutes allow businesses and industries thriving within the UK at the present moment to developed in time which will give flexibility to the operating entities here to continue to conduct their operations globally including within Europe"
(f)Oil and Gas
This industry is unlikely to be affected much since legislation covering the oil and gas industry is unlikely to change. This is because most of the legislations are derived from international arrangements to which the UK is a party, such as the UN Convention on the Law of the Sea..
(g)Construction
UK construction sector is heavily reliant on European workers and the tighter control on immigration is a concern. Impact of UK's formal exit from the EU and its current legislative framework would depend entirely on the agreement between EU countries and UK. If demand for labour outstrips supply, this will have implications on labour cost, which may impact the overall construction costs.
(h)Immigration
This is a major area of concern for EU citizens in the UK. It is estimated that there are 3.5 million EU nationals who are presently working or residing in the UK. Will they be subject to any kind of visa control considering that immigration was a major issue at the Brexit referendum? There is no clarity on this. This will have substantial impact on the businesses who may suddenly experience skill shortage.
(i)Technology
Brexit will have an impact on UK law relating to technology to some extent. The wider effect of Brexit will be substantial on the UK technology sector because of substantial EU funding in this sector. Already concern has been expressed by the technology and research companies over their future funding.
(j)Financial Services
The UK legislative framework for the regulation of the financial services sector is currently derived from both domestic and EU level legislation. The EU-wide regulation of financial services consists of directives but requires UK member states to ratify them. It all depends on the negotiation as to how post Brexit the financial services sector would be operating in the UK.
(k) Agricultural Services
Presently the United Kingdom is under the 'Common Agricultural Policy' of the EU which may be affected unless the British government manages to clinch a good deal on it especially in the marine sector.
(l)Intellectual Property Rights
Presently, enforcement of intellectual property rights (IPRs)can be done on pan-EU basis. Once the UK leaves the EU,it may well be forced out of this unified system).
Conclusions
The Parliament has voted in favour of giving Theresa May permission to trigger Article 50 and begin negotiations with the EU. The uncertainty as to what will be the implications when the UK leaves the EU still seems to be unclear. Although it may be years before EU concepts such as freedom of movement and the single market are completely abandoned within the UK, it is essential that the substitutes for these allow businesses and industries thriving within the UK at the present moment are developed in time which will give flexibility to the operating entities here to continue to conduct their operations globally including within Europe.