CIO'S Role In Successfully Bridging the Gap Between Traditional & Modern Businesses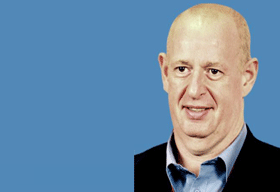 Fujitsu (OTC: FJTSY) is a Japanese multinational IT equipment & services company offering an array of products and services in the areas of personal computing, enterprise computing, mainframe server & storage products, telecommunications and many others. The company has a market cap of $10.55 Billion.
Businesses today are seeking powerful IT services to upkeep their business agenda to drive market growth. It is becoming really important for IT leaders to closely stay involved and supervise their strategy to match this agenda. In a business organization, business culture takes shape of traditional hierarchy in the form of managers to finance managers to marketing managers. The question of the hour is how this conventional chain can be revamped to fit into today's age of invention. The gap between a business and the technology arises from the age-old traditional hierarchy as they are not groomed into internal IT organization. It is important to understand that the whole process takes place between the two entities.
Companies need to adopt a model that easily provides an experience to its clients, along with the latest technology. Thus, the focus should be on adopting the progressive change, and ensuring that the CIOs stay in line with the managers. It is this factor that demands that CIOs today be groomed to comprehend the business model as well as remove internal IT - business gap.
It is essential for a CIO to articulate the business model and understand how the business is competing in order to contribute. This will aid the CIO to focus on the business process with greater clarity. IT and business process must align with each other, and this requires talent to decipher and acknowledge the criticality of IT in business. It is this need for strategy that demands involving the CIO at all levels. A CIO must be involved in shaping
the strategy agenda and its ability to promote growth firstly. And for this, deciding upon to stay at the right side of capex and operational expenditure is crucial. Managing more devices, more applications, more websites and more outcomes for more people with few-er budgets than last year becomes the work motto of the CIO.

There is a shift in interest from spending on operational expenditure to Capex. Getting the latest technology is the ideology, which means only investing in the business model that surpasses other models. It makes sense to invest into a model which runs faster, requires less energy at faster speed, and brings in more revenue year on year.

With the constant stress of reducing the cost, be it the long term capital expense or the ongoing operational expense, there are ways to reduce the same. Firstly, for an IT firm, prioritize the applications upon reviewing them and create a list of those which perform similar tasks. Secondly, prioritize the projects after analyzing their strategic aspect and calculating the immediate future benefits. And thirdly, analyze the re-turns and reconsider the projects that won't match up the objective of the firm with acceptable monetary returns. After these basic steps are concluded, renegotiate the contracts that might be at the bottom of your priority lists, eating up a large chunk of your business budget.

It is crucial for a CIO to think like a CFO, as this is a post which is closely involved in the investment making decision for a company. It is a common site to view a CIO reporting to a CFO, as they are involved in major IT spending of the company. But most CIOs need not necessar ily account for CFO's view point and don't work together, failing to build a working relationship.

A CIO's expertise in ICT is an elementary skill required to handle the data produced in abundance within a smart ecosystem. So, while selecting an IoT partner, it is fundamental to select someone who has proficiency in networking infrastructure, security design, and data processing. The right IoT partner is the one who is obligated to insure a comprehensive outlook for a technology that is progressive and enhanced. Select only that IoT partner for your business which can instantly fast forward your business performance.

CIOs must have a new way of looking at things. Providing mobility in the workplace is yet another aspect that many organizations are discovering and adapting to. To provide a mobile solution is to provide a balance between time and place, which can be inconsequential if not balanced. This marks the increasing number of electronic devices around. Enterprise mobility is a concept that emerged out of need and became a trend for many on-field employee using electronic gadgets and cloud services for performing business related tasks. Companies are seeking partnership for acquiring solutions for their mobility demand and parameters to be considered prior to choosing mobility solution partner. The most unavoidable factor is to have a solution partner that holds its capability in making applications hybrid, such that it can work on most of the platforms. The UX of the application should be simple enough in order to understand it without any special training for its users or stakeholders. Hence, the successful deployment of it results in faster return of investment.