Customer Engagement Management: Trends from a Marketer's Point of View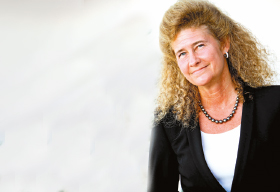 IQVIA, as the Human Data Science Company commits to provide solutions that enable life sciences companies to innovate with confidence, maximize their opportunities and ultimately drive human health outcomes forward..
Customer engagement is a business communication connection between an external stakeholder (consumer) and an organization(companyor brand) through various channels of correspondence. This connection can be a reaction,interaction, effect or overall customer experience, which takes place online and offline.
Customer engagement management has evolved over the years, from account management and campaigns to customer journey mapping, personas, and advanced predictive analytics, with everything in between and surrounding - including artificial intelligence (AI) and machine learning (ML). Never have customers been more under the microscope, all in the hope of permanently winning hearts and minds.
Here are some trends I am seeing, from both a technology and a process perspective:
1) Technology disruption is increasing and will continue to increase:
It is getting more and more difficult to maintain customer engagement, with all the new technology developments happening every day. Customers love to be the first one on the block or social media scene with the new Internet of Things (IoT) device/technology. This means they may switch from their current
technology supplier to a new one. Keeping the customers engaged and loyal in such a disruptive environment is paramount to business success.

2) The demand for a personalized experience is also increasing: While technology innovation is disrupting, it is also providing opportunity to further personalize and customize the individual experience each customer has interacting with suppliers' technology. We get a personalized experience on many apps at home, so we also demand this personalization in our work-lives. The more a technology, service, or product can provide a feeling of being personalized for the consumer, the more the consumer engages and feels loyal to the supplier.

3) What's old is new again - it's all about the relationships: With all the frenzy and disruption in the tech space, it's harder and harder to differentiate and hold a customer's attention and loyalty just through better technology, better products, and better services. Customers are tired of not interacting with people. And, technology, products, and services can be copied and reverse engineered. In the old days, retaining customers and engaging them was done through building relationships and adding value through the human experience - sharing personalized experiences and information. Well guess what? It's back. And when relationships are built and nurtured correctly, and by everyone in the supplier company, the customer's heart and mind are won over. Providing top customer service, support, and engagement, through every phase of the customer's journey, by all employees and technologies, earns your team a truly unique competitive advantage.

4) The tension between AI and privacy is ongoing: With the increase of cyber-attacks, theft of personal information/ identity, and third-party security breaches, the balance between customer convenience and security risk has many consumers concerned about artificial intelligence systems. On the flip side, AI and ML provide hope for combating security risks, fraud, and identity theft through advanced analytics and pattern recognition. The battle will continue for some time, because the good guys aren't the only ones designing, developing, and deploying AI and ML.

5) Customer communities continue to thrive and yield dividends: Building a robust customer community, that allows other customers to engage with each other and a supplier organization, promotes trust, loyalty, and a sense of belonging. This adds up to increased customer engagement and retention. Robust customer communities also support relationship building, a more personalized experience, and technology/product/service improvements. Companies that utilize a combination of technology and human experience in building communities, create another compelling competitive advantage that is difficult to duplicate.