Direct to Consumer Prowess with Digital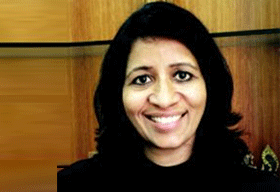 With much of the information available at their fingertips, consumers are in control like never before. It is all about data-brands are expected to have more data about their consumers, and this data today is the real power that is driving customer experiences and consequently revenues, market share and profits. At the same time, with these new channels, marketers are no longer required to invest heavily in the form of marketing budgets on traditional channels. Personalization is taking the lead. The more intense work that the brand does in creating and delivering personalized customer engagements, the more meaningful is their relationship with the customer while continuing to gain valuable customer data along the way.
Going direct to the consumer has always existed for quite some time. Dedicated stores of the likes of Nike and Apple have always existed; however, digital has brought in benefits in terms of significantly shrinking time to customer reach as well as the associated costs. Done effectively, these channels have delivered completely new business models for enterprises across segments. In a recent report from the Reuters Institute for the Study of Journalism (RISJ), the use of mobile devices to access news on a weekly basis surged to almost half 46 percent in the previous year and the rise of sites such as Facebook, You Tube and Twitter. Traditional advertising based business models are being severely challenged with the consumer backlash against digital ads. The financial results of Face-book for the June 2016 quarter are just reflective of this trend. Going by its numbers, Facebook will make more revenue in advertising than all of the U.S. newspapers put together - of a $6.4 billion of total revenue 59 percent growth, advertising revenue was $6.2 billion 63 percent growth of which mobile advertising was 84 percent. The travel industry is going digital - 60 percent of leisure and close to 45 percent of business travelers are making their arrangements via the internet.
Recommendations and social media reviews are increasingly influencing consumer decisions relating to destination, choice of hotels and others. There is significant work being done to attract and retain customers using social and mobile platforms, right from AirBnB, Hilton, Accor to Denver International
Airport and Four Seasons and others, the success stories are many. Take the case of Turkish Airlines which posted a record high net profit in 2015 largely driven by profit from main operations. Right from the world's first ever 'Periscope' live broadcasted flight to creating an integrated multiplatform approach that communicates that they fly to most destinations in the world, Turkish Airlines has been investing in several initiatives to reinforce the brand. The pharma industry is moving to a solutions and outcome based industry working with an ecosystem of players to offer combo solutions that leverage the strength of each partner for what it does best. Companies like L'Oreal and Nike are investing in portal e-Commerce experiences that allow the consumer to continue the transaction across channels from where they left. Insurers like Aetna, MetLife and Aflac have been investing in creating personalized digital experiences to provide unprecedented levels of customer satisfaction, brand engagement and trust. The retail business model with digital is now a long told story.

Digital business is not only shaping new revenue models for enterprises but also helping them engage with customers during the sale, post sales in the form of taking feedback, reviews as well as ongoing custom er support. There are predictions that sales professionals will be eventually replaced by robots. In fact some industries have already started doing it. The Forrester 2015 findings for pharma suggests in their report titled 'Its Death of a (B2B) Salesman' suggests that reps involved in basic 'order processing' for commodity products are most vulnerable, while sales professionals that promote more complex products will contine to add value to customer interaction. As bots take over, they will soon become the face of a brand. They not only help consumers find the right product but also provide recommendations and tips based on customer history and user profiles, allowing a great opportunity for brand to up-sell and cross-sell. Take Domino's experimentation of tweeting the pizza emojis to take orders. Tailoring a service for each consumer has experienced several innovations using bots. It not only takes orders but could potentially also address customer complaints if the pizza delivery is late. A whole new market with bot builder platforms is now coming up, making it simple to create a customer satisfaction or a sales bot.

Today's connected consumer always wants their needs to be immediately met. Virtual reality is another potentially disruption that can shape customer decisions like never before. Goldman Sachs estimates that virtual reality will be bigger than the TV market by 2025. With VR and AR, customers can see exactly how products will look like and provide all the information they need to make the right decision. The hospitality industry is using VR to let consumers to transport themselves to the venue even before they make the booking and travel the world from anywhere they stand. VR is shaping new models for various industries including education, marketing, gaming, automotive, retail and manufacturing.

Beacon technology is another innovation driving customer engagement like never before. Retailers like Macy's are using beacon to send special offers to customer smartphones in the form of coupons. Beacons are also used for instance to enable consumers to use their smartphones and do in location store searches, get pricing information and so on. There are several other technologies that have been shaping customer experiences. Personalized videos provide powerful ways to communicate with customers that are uniquely designed for each viewer. Social media is no longer a tool only used to get customers to comment and like; now social networks have also opened up their systems of selling Pinterest and Twitter for example have opened up their channels to allow customers to also sell their items directly. The Pop-up is making a comeback to offer something for free in exchange for an email id these pop-ups are designed to come very rarely and work wonders for email marketing. Call time wait diffuser that allows significant reduction in call wait times, call tracker to track traffic and measure performance, proactive chat that allows a non-intrusive user experience and innovation in online loyalty programs the list is endless.