Omni-channel Retail Transforming Tech Approach for Supply Chain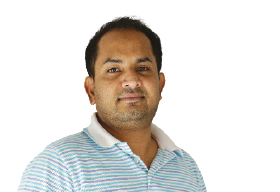 By Kamal Kannan, AVP, Omnichannel, Ace Turtle
With the penetration of internet and smartphones, Asian shoppers increasingly use both online and offline channels to order, pay for, collect and return purchases. This has also made modern retailers build strategies to adopt to the demand of omnichannel shoppers. For long the traditional multi-channel-based approaches have proven problematic, as the different channels are operated in silos, leading to cannibalistic competition and variation in customer experience. Additionally, traditional approaches have failed to keep pace with the shopping habits and delivery expectation of today's consumers.
Omni-channel retailing which is a bit advanced approach, improves on multi-channel strategies by catering to modern shopper's journey. Omnichannel approaches offer customers the same experience in every channel and allow them to seamlessly switch from one to another. Customer preferences and interaction with the brands can be captured in every channel including physical stores and shared in real-time. The data collected can be utilized to gain purchasing behaviour insights and influence shopper's behaviour.
Retail Strategy for Connected Customers
Technology has emerged as the key component for binding customers through omnichannel retail. Consumers expect fast delivery to the most convenient point of collection as well as the ability to select the quickest delivery option across various sales channels. The high cost of retail space and labour influence the need for an omnichannel approach, and encourage more use of digital channels for businesses, especially in South East Asia. Businesses are witnessing a shift from heavy retail stores and distributor driven sales to a more equal spread of sales across a combination of physical and online channels.
Logistic Players need to keep a Close Watch on Omni-channel Adoption
As the back-end of the retail supply chain, fulfilment and logistics providers are crucial to the success of omnichannel implementation.
They must provide services that meet customer's expectation for fast delivery and have a strong team that works across channels.
Omni-channel model is fast catching up in the retail ecosystem of Asia. Take for instance, the growing number of large grocery companies that offer services allowing customers to order or dropping off shopping lists in-store and have the items delivered at doorstep. Online grocery startup Big Basket is but one example, allowing customers to place order anytime, anywhere using a mobile app for quick and hassle-free delivery. Innovation in last mile delivery has become more evident as new methods in terms of enabling order online, pickup from store, or order in store to be delivered at home are also coming to the forefront to bring in more convenience for customers.
Organizational Re-structuring Key to Omni-channel Success
Re-structuring organizational approach is one of the key requirements for omni-channel success. Key operations such as marketing, merchandising, sales, fulfilment and returns must be managed to work seamlessly across offline and online channels. Logistic companies need to take a good hard look at how they can offer a seamless, real-time experience to their customers by introducing digital platform in fulfilment and end-to-end solution. Logistic providers need to tailor fulfilment options and supply chain processes to match the modern shopper's journey. A well aligned supply chain would give consumers flexibility of anytime, anywhere delivery while maintaining cost-effectiveness for the business.
Multiple Channels Supported by a Common Fulfilment Centre
Warehouses that have historically focused on storing inventory to replenish stores needs to be expanded with new zones to support eCommerce. The integration of these channels is being done, in an endeavour to streamline costs, develop a holistic and extended view of inventory, and provide a consistent view to customer. Consequently, the combined operations contain more complex warehouse processes, demand more complex slotting optimization and require a wider range of material handling and labour requirement.
Enabling In-store Inventory Management System
Retailers also need to adopt in-store inventory management system to improve store-level inventory accuracy and expand their order and fulfilment option. The implementation of these in-store solutions has been growing at a rapid pace, as retailers with brick and mortar locations develop processes to enable the integration of online with brick and mortar channels to support the fulfilment of eCommerce orders from retail locations and the return of eCommerce orders from retail locations and the return of eCommerce orders through stores.
To answer demands arising from the omni-channel trend, providing fast, reliable delivery, returns, refunds and scalable physical space will be "crucial for any supply chain company". The transition to omnichannel requires a transformation at scale of the retail supply chain so that it becomes consumer centric. Fulfilment operations are central to omnichannel retail, andIMS, OMS and LMS solutions are a core enabler of omnichannel fulfilment. The organizations that have not yet begun the integration of channels needs to act fast in this ever-changing environment.