Recruitment For Tech Companies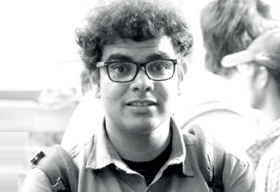 One of the largest and fastest growing online talent measurement solution providers globally Mettl serves more than 1,500 global corporates and 15 educational institutes in 80+ countries
According to the latest survey done by Mettl on Talent Acquisition in India, finding and hiring tech talent keeps the executives up at night, half of them report this being as their biggest concern and the number has grown by 21% in the last 3 years.
Within the confines of the organizational objective, Tech recruiters have had a roller coaster ride with the advent of a new technology every day of the year. Traditional recruitment has its own place but lacks the efficiency. With the coming in of online assessment tools, recruiters no longer needto limit themselves to interviewing appllicants bound by geographical barriers and also they are less likely to make bad hires based on just the resume.
What has technology to do with the recruitment process? Almost everything. Go back fifteen years and HR managers and recruiters were accepting paper resumes sent to them through registered post or speed post. Those were the days when companies would place job advertisement in classified section of the newspapers or hang a help wanted sign on the door and call each candidate to schedule an interview. Candidates would show up in their pinstripe suits and stand in long queues outside the office building, waiting for their turns.
Come back to the present, can you even remotely relate to your past?
In a market as disruptive as it is today, the key to winning the innovation game is your people. A talented team will give your business the best chance of surviving in the new world, and finding them starts with your recruitment strategy.
Online Tools are Worth It
More and more organisations day by day are investing in these modern recruitment methods in order to transform their recruitment process and find the right candidate for the job.
Mettl a SaaS based measurement platform offers recruitment and skill assessment solutions to hire the right person for every role by focusing on research backed assessment, efficient delivery on cloud platform and indepth analytics. For companies looking to hire the right candidate, Mettl helps to reduce the probability of getting the wrong one many folds.
So what shall companies do to attract and retain talent?
Mobile Recruitment
Social media and mobile recruitment are empowering the human resource team to find the fit in a speedy pattern.
To inject change in an organisation, it is important to invest in recruitment platform that will give you the power to change
An independent study reports that approximately 45% of job seekers search for jobs on their mobiles at least once a day, this is a large chunk companies might miss if not aware.The use of mobile takes recruitment to an entirely different level altogether, businesses should acknowledge this shift in how people connect, communicate, select and recruit talent accordingly. These mobile recruitment tools have 4 categories Quick response codes, app, mobile optimised websites and alerts.
Applicant Tracking System
This is one special tool which gained popularity in the 1990s when it was used to track resumes but now its function has largely modified. Many job and resume boards have now partnered with ATS providers, who offer analysis support and ease of data transfer.
ATS is a skill matching software which helps to create specific communities according to their requirements based on skills and locations. HR department should maximise from ATS not just for recruiting but retaining the existing talent.
Recruiting Tech Talent Requires Special Skills,and Tools
A lot of recruiters would agree to the fact that hiring a great coder is incredibly difficult, especially if you're not a coder yourself. One of the primary problems hiring specialists face is the inability to verify what the candidates proudly proclaim on their resume.
If you have no clue about coding, it's impossible to know if your candidate's self certified skill set will actually materialize. And we are not even going into the intricacies of comparing candidates on the same profile.
Gamifying the System
Recruiting experts say gamification through coding simulators can significantly increase people's interest in job openings, while projecting an innovative image of the employer. However, the most important benefit of simulators is their ability to deliver accurate previews of applicant's future job performance.
According to Karl Kapp, professor at Bloomsburg University in Pennsylvania and author of The Gamification of Learning and Instruction, this approach gives programmers thought provoking and job-relevant problems to solve. Kapp says,"If programmers figure them out, the game keeps taking them to more-difficult problems, and at the end they might get a job offer."
Open Source Competitions,or Hackathons In other words, a talent magnet.
Companies hiring technical talent like coders are increasingly relying on hackathons conducted with the help of coding simulators to identify talent - a technique that has the dual advantage of building a strong talent pipeline while also providing an objective assessment of results.
Recruitment is an expensive and time-consuming process. According to a report by Deloitte,85% of candidates drop out during the recruitment process and only3% of developer candidates are actually hired.
These numbers stand to prove that a lot of your resources are being spent evaluating candidates that don't have the right skills. And boy is that a lot of money you could have spent better. Technical assessment tools will help you hire people with the right skills, who perform well and are more likely to fit into your organization. By getting it right the first time, you can also reduce turnover and improve your talent predictions.