Why data is the new oil and how to harness its full potential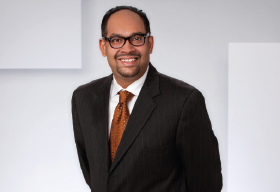 Most of this is categorized as unstructured data, including email, video, audio, web chat, and social media messages. How to make sense of it all, to route it into business processes and workflows, and ultimately extract value from it is the holy grail of information management? The most successful organizations treat data as a high value asset (like oil) because they understand that information is the life blood of an enterprise. When captured and managed effectively, it provides powerful insights that can help shape strategy and deliver significant competitive advantage in today's rapidly changing digital economy.
Multi-Source and Multi-Format Inputs Create Complexity
The growth of data in the enterprise is largely linked to modern work patterns and the way employees communicate and collaborate with one another, as well as with customers, suppliers and partners. Business inputs no longer arrive mostly as paper documents via traditional mail, or as well- structured inputs through Electronic Data Interchange (EDI) and electronic forms. Information is exchanged electronically with documents arriving as email attachments. Social media messages, voice, photo and video files, which are critical for many business transactions such as documenting an accident for an insurance claim, add another layer of complexity.
Digital Transformation
Under increasing pressure to rein in "data chaos," an increasing number of organizations have placed digital transformation initiatives high on the agenda to simplify business processes, improve customer engagement, increase productivity and generate operational cost savings. The goal for any CEO is to achieve top and bottom line growth, and
many see digital transformation as key to gaining a significant competitive advantage.
However, digital transformation projects can fail, or not even get started, due to a lack of definition, unclear ROI projections, or weak connection to the organization's goals. In addition, with IT departments' resources often stretched just maintaining day today operations, digital transformation can seem like a daunting task.
Once the project is a go, be sure to regularly document and communicate progress and key performance indicators against expected goals and ROI
Roadblocks
One of the most challenging road blocks to scoping and implementing digital transformation projects can be a disconnect between line of business managers and IT departments, with decisions about technology investments increasingly made outside of the IT group. With IT side-lined, there's a risk that business decision makers are left to oversee the implementation of complex solutions without experienced tech support or consultation, thus creating another silo application, while potentially alienating the IT department.
Information Capture is the Critical First Step
Information capture is the cornerstone of digital transformation, but there is one common bottleneck: the first steps where business inputs arrive from numerous sources and in multiple forms. If received in paper format, it needs to be digitized, attributed to a relevant workflow, and have the relevant data identified, extracted and validated. Many of these steps involve manual processes and may or may not be integrated with other business applications and systems of record.
This is where significant efficiency gains and cost reductions can be achieved. Business decision-makers demand process simplicity. They want the ability to capture different types and formats of inputs in one, integrated, consistent process, reducing inefficiencies, unnecessary costs and manual labour.
Where to get started?
The question for most organizations is not if they should launch a digital transformation initiative, it's where to begin. The good news is that small steps can make a big difference. Consider every step of the data and document lifecycle as it impacts your end- to-end workflow. Start with the first steps in the business process; if you don't optimize the first steps, the entire process will be inefficient.
Identify your business-critical workflows and the biggest bottlenecks. Quantify the impact to profitability, productivity and long-term success. Identify simple, easy to implement projects with measurable business impact and get buy-in from leadership based on a clearly defined project scope and expected ROI. Once the project is a go, be sure to regularly document and communicate progress and key performance indicators against expected goals and ROI.
Turn Your Data into Gold
The volume and complexity of data entering modern organizations is only going to increase. Successful companies are channelling this data in ways that shape board level decision-making. They understand what a valuable asset data is, and they are wisely investing in programs geared toward turning data chaos into a goldmine of business opportunity.